MAC 2012 Registration Now Open
Sept. 9, 2011 ed.
Greetings from the Greater NY Chapter of USA Dance!
---
In this edition:
We are pleased to announce the opening of registration for the 22nd annual Manhattan Amateur Classic, taking place from January 13 through 15, 2012, at the Grand Ballroom of the Manhattan Center.
Visit the MAC homepage here. Some important new changes for MAC 2012:
Some important deadlines to keep in mind:
We have secured a block of rooms at the New Yorker, right around the corner from the venue, at the excellent rate of $149 per night. To get this rate you must book your reservation by no later than December 28, 2011, using the code given here on the Location/Hotel page.
Competitors: Registration deadline is December 31 -- yes, New Year's Eve. If you are mailing your registration, we must receive it by that date, so mail it early, keeping in mind the holiday rush. Also, payments must be received with all registration by December 31. Any registrations received without payment may be rejected.
Late registrations will only be accepted if the schedule permits and if accepted will incur a late fee of $15 per person.
Spectators: Advanced purchase, especially for the Friday and Saturday Night Championship Sessions, is highly recommended. Deadline for on-line payment is January 10. If submitting by mail, we must receive the form by January 6. All tickets will be held at will-call in the lobby of the Manhattan Center.
We are looking forward to another great MAC. Please save the dates and make plans to join us there. Questions? Comments? Send them to mac@nyusadance.org. (Thanks to Joey Pasaoa for the photos in collage above.)
Last week on August 31, on Good Morning America, the pro pairings for DWTS 13 were announced. They are, in no particular order:
Carson Kressley dancing with Anna Trebunskaya
Chaz Bono dancing with Lacey Schwimmer
Chynna Phillips dancing with Tony Dovolani
David Arquette dancing with Kym Johnson
Elisabetta Canalis dancing with Val Chmerkovskiy
Hope Solo dancing with Maks Chmerkovskiy
J. R. Martinez dancing with Karina Smirnoff
Kristin Cavallari dancing with Mark Ballas
Nancy Grace dancing with Tristan MacManus
Ricki Lake dancing with Derek Hough
Rob Kardashian dancing with Cheryl Burke
Ron Artest dancing with Peta Murgatroyd
Not dancing this season are Louis van Amstel, Jonathan Roberts and Chelsie Hightower. Back on this season is Derek Hough. A few new faces: Tristan MacManus, Peta Murgatroyd and ... Val Chmerkovskiy, who recently announced his retirement from competition. Val, what are you saying? DWTS is NOT a competition?
Tristan and Peta are graduates of the DWTS Troupe, which you might recall was featured on the show last season performing throughout. I guess the Troupe was sort of a "farm team" for the regular pro cast.
Looking just at the names and not having seen any of these "stars" dance, it's hard to say who the front runners might be. Somehow I don't see Nancy Grace or Chaz Bono going very far, but I could be wrong. We'll soon find out on September 19 when the season premieres and we get to see the teams in action.
The current issue of the USA Dance national publication American Dancer (July/August) is now out, and if you haven't received it in your mailbox, you can read it on-line (click on the image of the cover, featuring David and Liva Wright of Connecticut caught at the Gumbo of Ballroom this past June). The cover stories spotlight the Las Vegas chapter on their record membership increase, the Gumbo of Ballroom in Baton Rouge for raising the DanceSport bar, and Marvin Bechtel on his retirement as the NCC (National Collegiate Challenge) treasurer.
On pages 20-21, National Publicity Director Angela Prince's "The Public Eye" column excerpted our chapter's story back in June about the Swarovski Gala in Manhattan announcing the winners of the People's Choice on-line contest. Then, on page 23, under the heading "Staying Connected," our chapter e-news was recognized for providing "exemplary model for Dance Scene Coverage." Thanks for the acknowledgment!
If you are a reader of this e-news, we hope you have found it to be useful and informative, and we hope you will share it with others by forwarding it along and encouraging others to subscribe. It's as easy as clicking on this link and providing a name and valid e-mail address. And if you have any ideas or suggestions on how the e-news can be better, do let us know at info@nyusadance.org.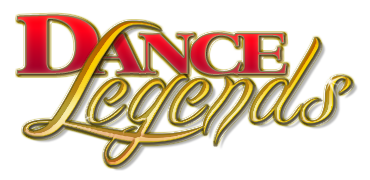 Ticket sales for Dance Legends opened on September 1. Buy your tickets now for what promises to be an incredible show featuring the top names in DanceSport in the world. Former World Amateur Latin Champions and Professional Finalists Beata and Michael Wentink are the latest legends to join the roster. The dates are April 13 and 14, 2012. Be among the first to take part in this first-time event at the Hammerstein Ballroom in New York City.
From our friends at Brooklyn DanceSport Club, we receive news about their first annual Back to Dance Camp, featuring a distinguished faculty that includes:
Eugene Katsevman and Maria Manusova
Marat Gimaev and Alina Basyuk
Rufus Dustin
Denys Drozdyuk
Reasons to attend:
Expand your horizons, get back into shape, and prepare for the new season with the countryís best coaches in one of the countryís best studios and dance environments.
For further details click here.
If you're looking to dance midweek to a live big band that plays jazz and swing, then put Swing'n September at the Bohemian National Hall on your dance calendar. Taking place on Wednesday, September 21, from 7 pm to 10 pm, the evening features the Bensen-Scott Big Band, a 20-piece ensemble with two vocalists. Between sets, DJ Raphael will be spinning the tunes to keep you dancing. It will take place in the Ballroom at the Bohemian National Hall, one of the grandest spaces you will find in New York. Just $20 a person gets you a dance lesson, show, continuous music for dancing, refreshments and a cash bar. Click here to see the flyer with further details.
Recently, we received word of the sad news that Roberto Pagan, a professional instructor and competitor well known in hustle, theater arts, rhythm and other styles, suffered a stroke. The latest word is that he is recovering in the hospital but has lost use of his right side and will face many challenges ahead.
At the 7th Annual New York Hustle Congress organized by Lori Brizzi, the Saturday Night Circle of Love fundraiser was dedicated to Roberto in hope of a speedy and full recovery. Lori sent a letter to the dance community before the event which read in part:
A beloved member of our dance family needs our love, support and prayers.

If you know my good friend and colleague Roberto Pagan, you will also know him to be a loyal friend, creative and talented dancer and teacher who is a larger than life person with a big heart. The fact that he was voted 'Person of the Year' for several years in a row by his students and peers tells you a lot about him.
You can read the entire letter here. Please keep Roberto in your thoughts and prayers, and if you wish to make a donation to show your support, please contact Lori at loribrizzi@aol.com.
Posted on September 8 by Sandra Wollin (former Board member of the Greater New York Chapter of USA Dance (f/k/a USABDA)) on the USISTD Group on Facebook:
Yesterday afternoon [Sept. 7] our dance community lost one of our bright, shining stars[,] Lena Koukareko[,] to a freak motorcycle accident. May she shine brightly in our hearts and our memories forever. Our prayers to her family and others very close to her in their hours of grief. They will need your prayers and support in this sorrowful time. Cards and any help to Anton can be sent to Anton's address: 385 Talbot Ave., apt 14, Pacifica, CA 94044.
Anton and Lena taught at Just Dance Ballroom in Oakland, California, and were United States Professional 10-dance representatives to the World Championships in 2007. They held numerous titles in leading competitions in the United States. Our condolences go out to Anton and Lena's families in this difficult time.
If you missed the first USA Dance National Dance Cruise last year, nowís your chance to take part in the second annual USA Dance National Dance Cruise, taking place from December 4 through 11, 2011. Hereís more from the National Ballroom Dance Cruise website.
The 22nd Annual Manhattan Amateur Classic takes place in five months, from January 13-15, 2012, at the Grand Ballroom of the Manhattan Center. Registration now open (see above). Questions? Send them to mac@nyusadance.org. Save the dates! Hope to see you there.
ďDance LegendsĒ is coming to the Hammerstein Ballroom at the Manhattan Center next April. It will be a two-day event set to take place on April 13 and 14, 2012, and it will feature past and present champions in ballroom and latin, performing in multiple showcases. Tickets are now on sale (see above). To learn more, visit the website or follow Dance Legends on Facebook or Twitter.
Here are some ideas for classes and practice spaces:
Here are some suggestions:
For more ideas, check Wayne's Dance Commentary or bailamosdance.com.
We have a follower seeking a silver or higher leader in Standard or Smooth. To see this and other posts of dancers seeking partners, take a look here. If your post has expired and you're still looking for a partner, feel free to re-post. Itís free, itís easy. Do it today!
---
That does it for this week. Remember and give thanks for all the heroes of 9/11. Be safe, everyone. Peace be with you.
---
Yang Chen
President
Greater NY
USA Dance
(NY USA Dance)
---
General disclaimer
: Please note that, other than events organized by NY USA Dance, the listing of events in this newsletter is purely for informational purposes and does not carry with it any endorsement, sanction or seal of approval, express or implied. If you have any questions about an event other than one organized by NY USA Dance, you should direct them to the organizer of that event. NY USA Dance has no control over any of the events listed herein, other than those events which NY USA Dance itself organizes. NY USA Dance bears no responsibility for the content, conduct, quality, management or operation of any of the events listed in this newsletter, other than those events organized directly by NY USA Dance.